Rye So Cherryous
10-day old Rye 42%
Regular price
Sale price
$69.00
Unit price
per
Rye So Cherryous - 10 days old Rye 42% 0.7L
Danish Sour Cherries on Rye and Acacia wood. Mature yet elegant. This thought-provoking spirit was envisioned together with the cocktail bar Ruby.
It became clear very quickly that we should try to capture the looks and feels of ruby in a spirit. So we went to the area where Tobias' parents were born and raised, in the small region of Stevns in southern Zealand. Here they grow a local variety of sour cherries, namely "Stevnsbær" (Stevns berries).
The season was perfect for harvest and we collected 20 kg of whole freshly picked stevnsbær and took them back to the reactor.  The berries are grown near the UNESCO World Heritage site of Stevns Klint so the soil is rich in chalk and limestone that gives for a very special local terroir of the berries. When adding the berries to the spirit, it first turned out deep ruby coloured, but as expected, when we introduced the aging method to the spirit, the bright anthocyanins of the cherries oxidise and turn to a darker, brownish shade.
We found that the balance between a sweet rye spirit, a sour-focused cherry with the pits included and the fruity expression of the acacia wood is superb. Mellow, but still quite fragrant. Whisky-like but with heavier fruit notes than you would expect from an eau de vie. And finally, the cherry dimension of spirit is just so much in place, since being in a cocktail environment at Ruby, where cherries tend to play a role in cocktails, eg a Manhattan.
This product is made with real fruit, and haze on the bottom may accumulate if the bottle stays still. Before drinking, we recommend giving it a small shake or upside-down turn.
Find more recipes for delicious cocktails at https://etoh.dk/cocktails/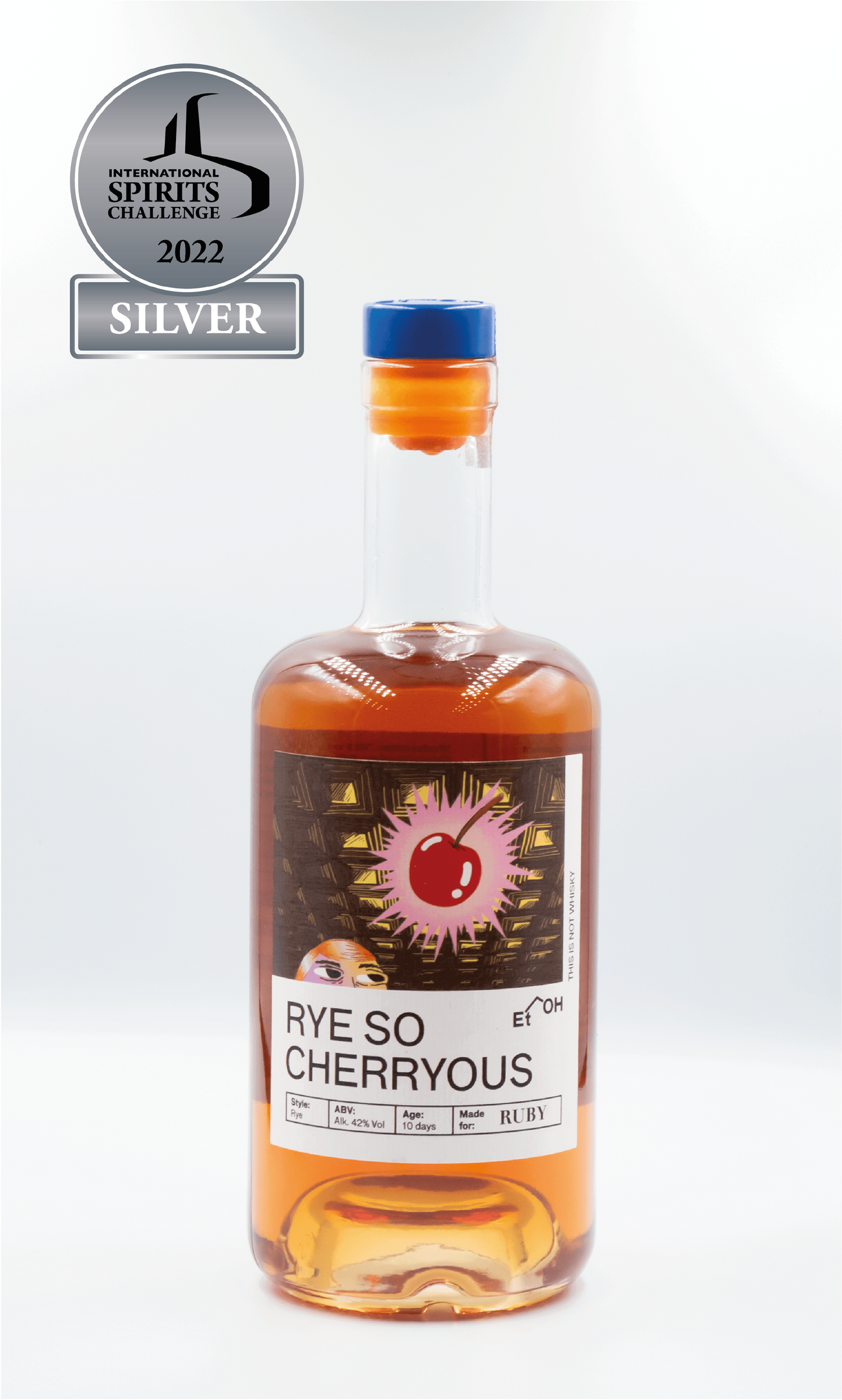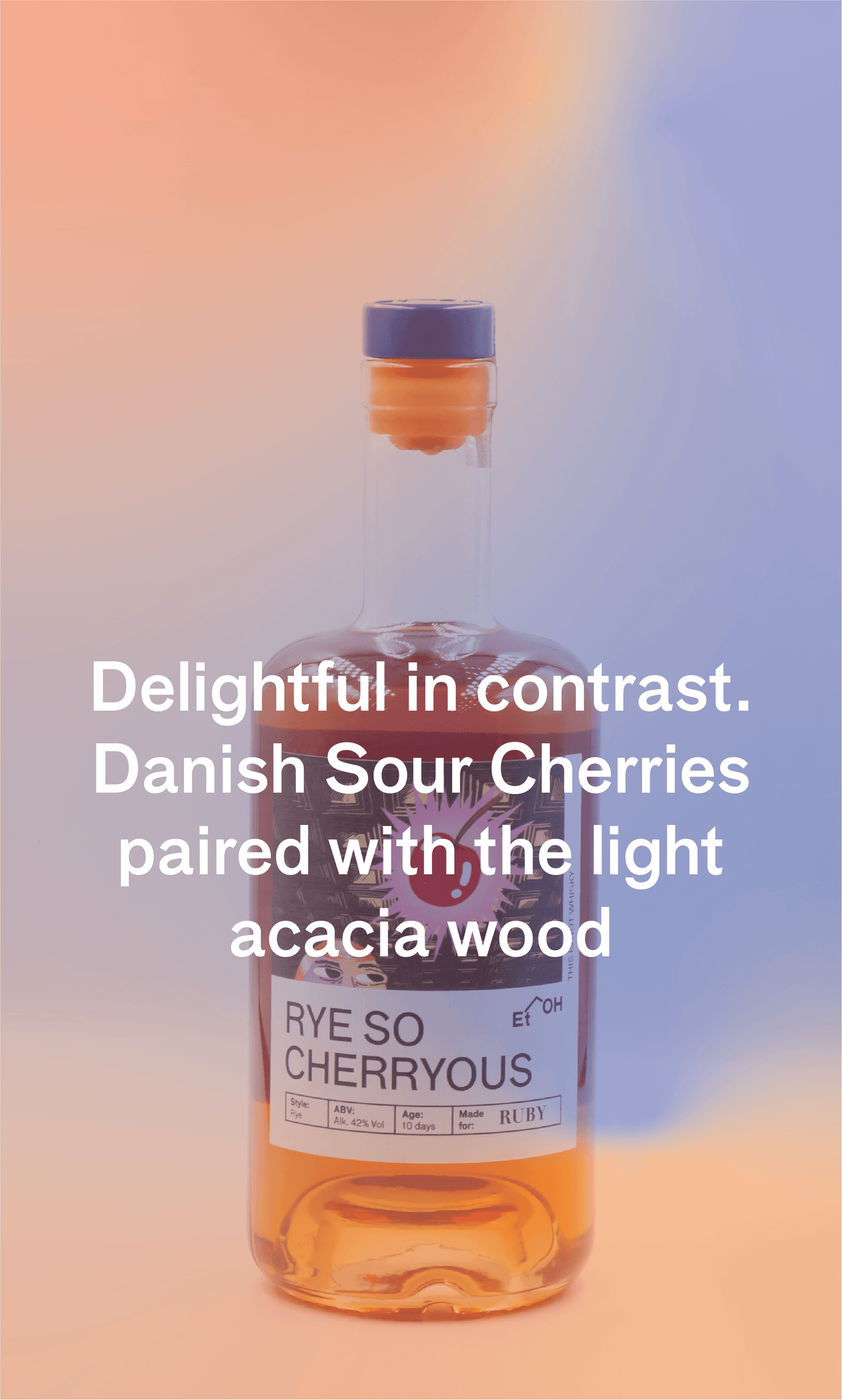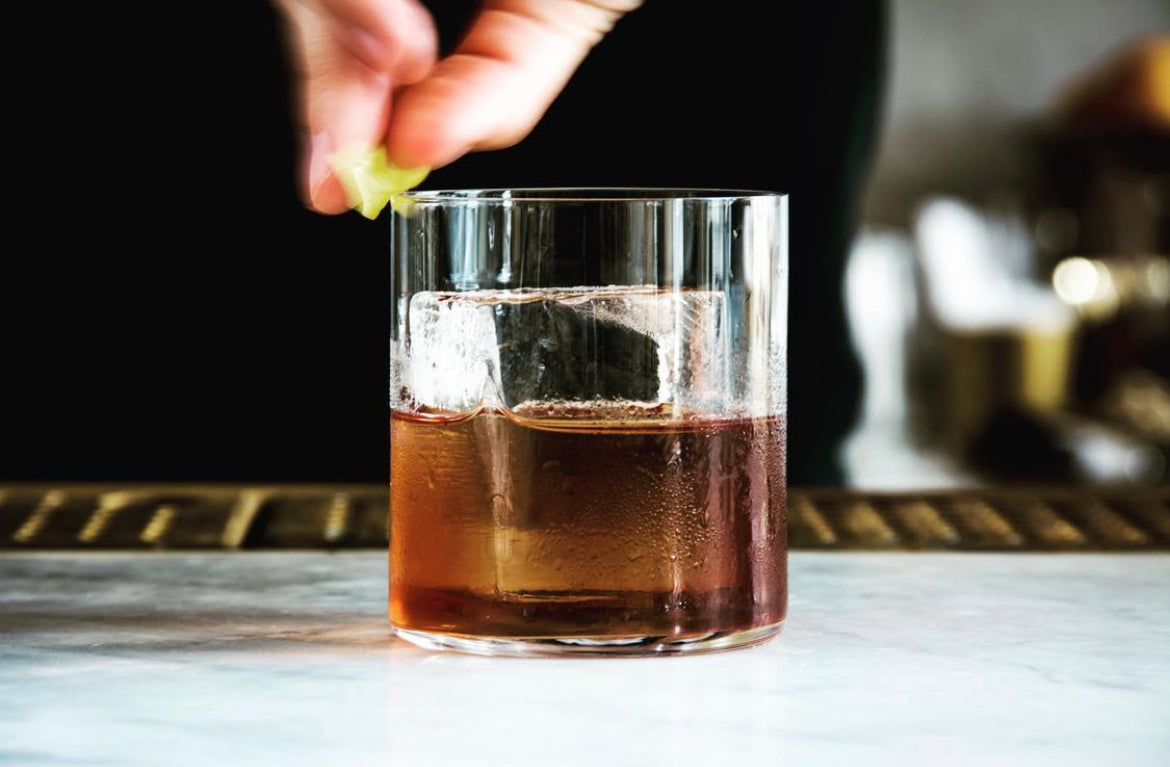 Blackcurrant Cherryous
A new take on the Old Fashioned. Made by RUBY Bar. The blackcurrent paired with Danish Sour Cherries from our Spirit brings out deliciously deep and balanced flavours suitable for any occasion.


6 cl. EtOH Rye So Cherryous

1 cl. Blackcurrant vinegar caramel. (or other berry syrup)

3 dashes (Your preferred bitter)


Add 3 dashes of bitters, 60 ml of Rye So Cherryous and fill the glass with a large ice cube. Gently stir to combine the ingredients and dissolve some of the ice.