Equilibrium & Irony
Regular price
Sale price
$110.00
Unit price
per
Equilibrium - 12 days old Grain Spirit 46%, 0.7L
Irony- 14 days old Rye Spirit 46.5% 0.7L

This is the cocktail bundle. Giving the best of both worlds with the craziness of Irony and the delightfully balanced Equilibrium.
Equilibrium is a spirit that is truly in a class of its own. Made from a unique blend of bourbon, aquavit, and vodka distillates, Equilibrium is then aged on a virgin oak barrel to produce a flavour profile that is rich, complex, and completely unforgettable.
Irony - this unique and innovative product is made of rye distillate that has been aged with fig leaves, black limes, and ex-sherry Oloroso oak, resulting in a truly distinctive flavour profile that is sure to excite even the most discerning of spirits enthusiasts.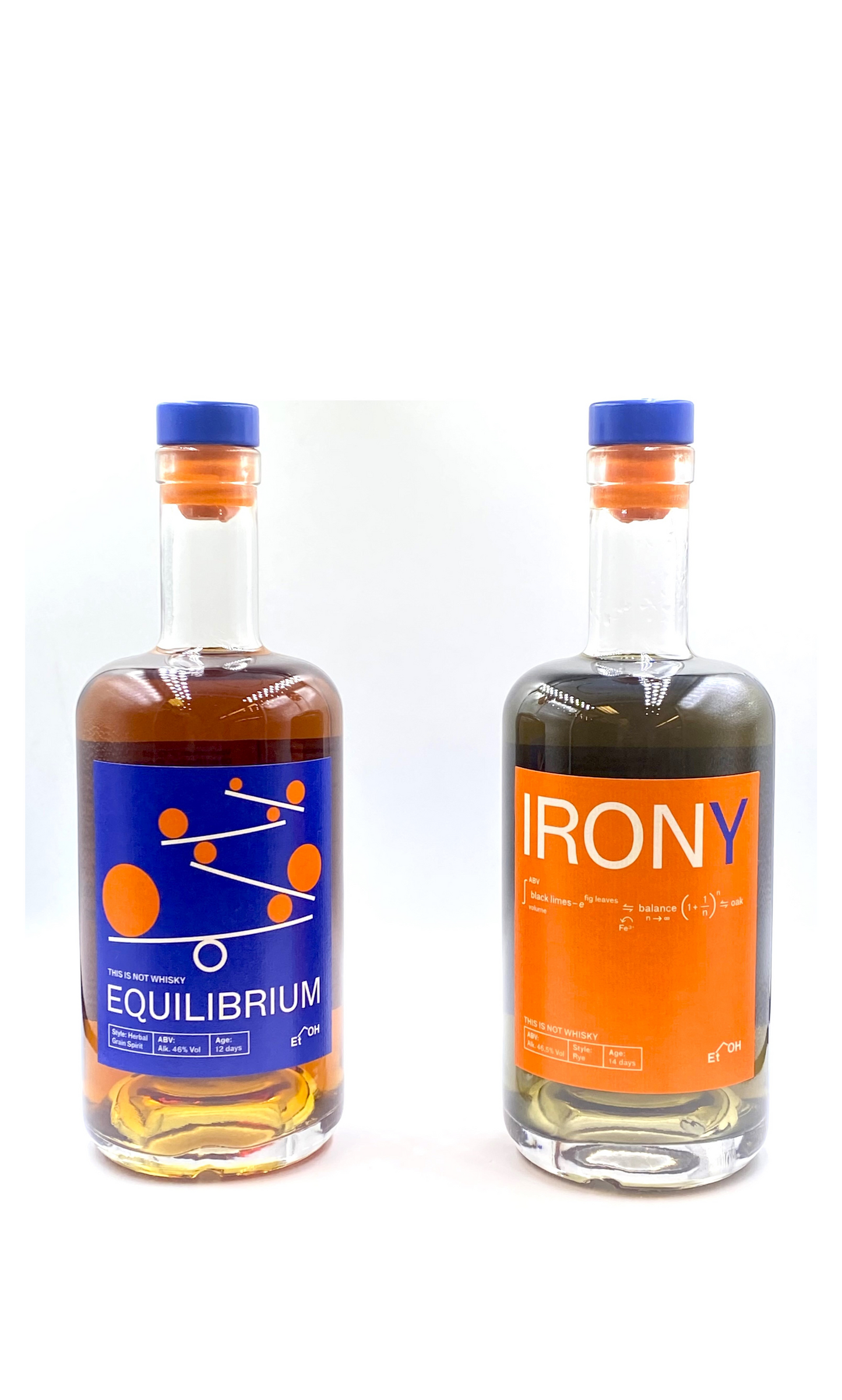 Equilibrium

True Danish way to showcase a traditional American Bourbon!
A bastard spirit born from the strive of the unknown. Spicy, sweet and extremely clean. An equilibrium between Brønnum Cocktail Bar and EtOH Spirits.

Made of Bourbon from Indiana, Wheat vodka from Latvia and Aquavit from Denmark.
Aged on a virgin cask oak barrel.

Irony

Inspired by night and day, this twilight spirit breaks the conventions. Dark and gloomy on the outside, fruity and herbal on the inside. Made from a shared vision with Bobo Food Studio.

Irony is a mysterious spirit which combines black limes, fig leaves and rye spirit. All of that is topped by aging for 14 days on charred oloroso sherry barrels.