Double Peached & White Forest
Regular price
Sale price
$110.00
Unit price
per
Double Peached - 10 days old Pure Malt 45%, 0.7L
White Forest - 14 days old Pure Malt 47% 0.7L
This is the cocktail bundle. Giving the best of both worlds with the juiciness of Double Peached and the delightfully peated White Forrest.
White Forest, intensely aromatic cedar paired with sweet chestnut wood. Blended elements of spicy rye and salt-speckled peated malt. Perfect for Whisky Sours, or as our signature cocktail: Not A Sour Hour.
Double Peached, aged with port barrels paired with aromatic peaches. Perhaps the best double-peached Pure Malt in history. A flavour profile bound to turn heads at the party.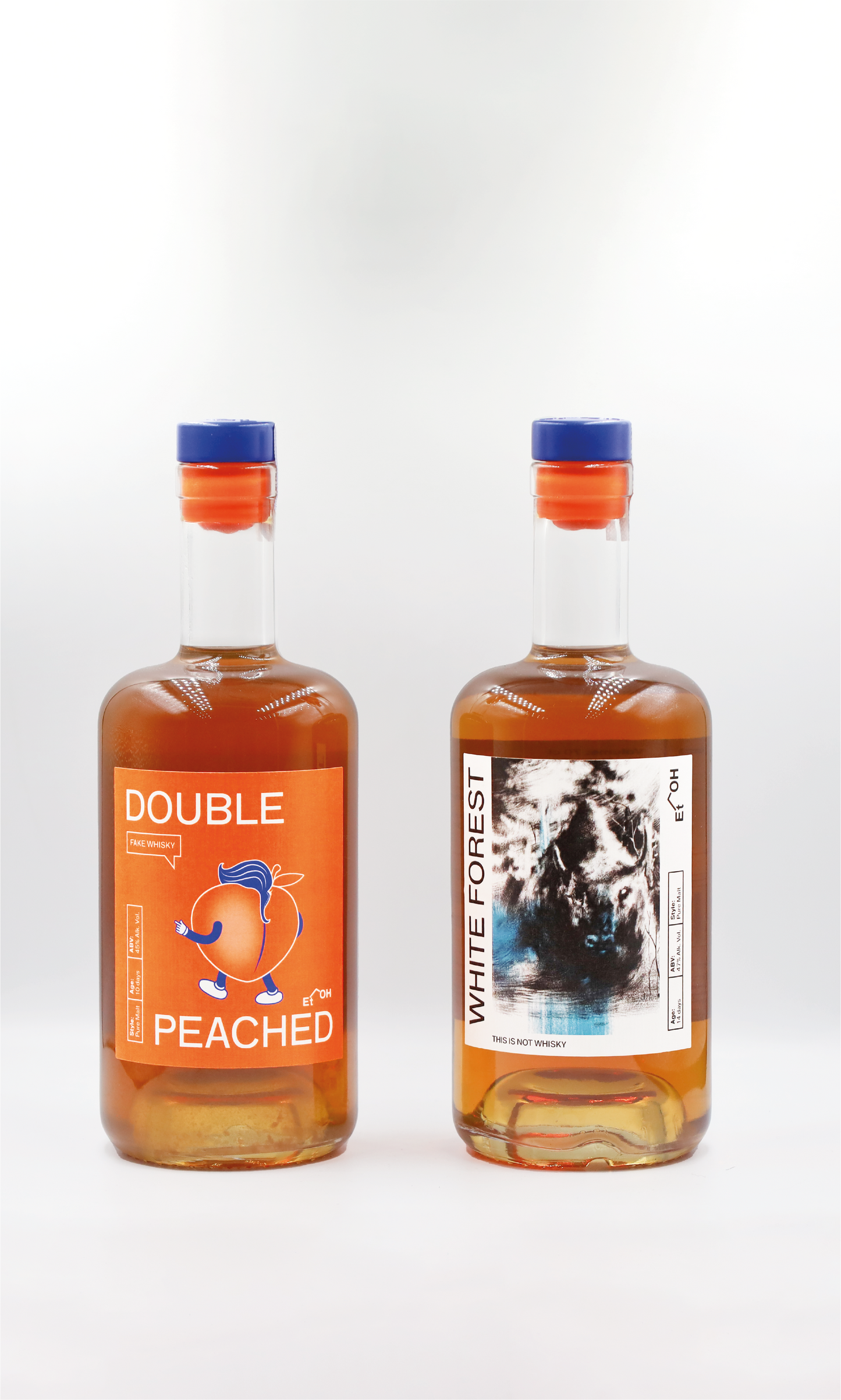 Double Peached

Double Peached marks the occasion of the final impeachment of the former US President.

We choose to commemorate this by releasing this spirit, building on our previous experience with Port Wine casks. The sweetness and fragrance of peaches compliments the wineous notes and enhances the spirit seamlessly.

This is our first Novel Spirit. By using fruit in the acceleration process we are able to incorporate flavours in a very natural way. Double Peached is made with restraint, letting the stone fruit subtilty add to the overall complexity.

White Forest

White Forest is a very unique spirit. In place of the oak we decided to use spicy and highly aromatic Cedar and sweet Chestnut to showcase what a can be done using different wood than oak.

Our process allows for the use of any wood to age the spirit, giving us opportunities never possible in conventional spirits production. White Forest is spice-driven, intense and unforgiving. Sip it on a cold night by the fire or spice up your favourite brown cocktails with an incredible layer of intricacy.