Arbejd & Hafnium
Regular price
Sale price
$107.00
Unit price
per
Arbejd - 9 days old Pure Malt 47%, 0.7L
Hafnium - 9 days old Pure Malt 42% 0.7L
With this pair of classics, you get to experience the diversity of flavour EtOH Spirits has to offer. Hafnium is our elegant "whisky" with notes of dried fruits and a lightly wooded character. Arbejd is for peat lovers - smoky and rich in flavour. A bold pair that will give you an opportunity to explore what our approach to classic whisky can taste like. You're likely to find your new favourite spirits in this pack!
Not a peat lover? Try our Atlantis and Appealing pair, just as rich and flavourful, but with no smoke in sight.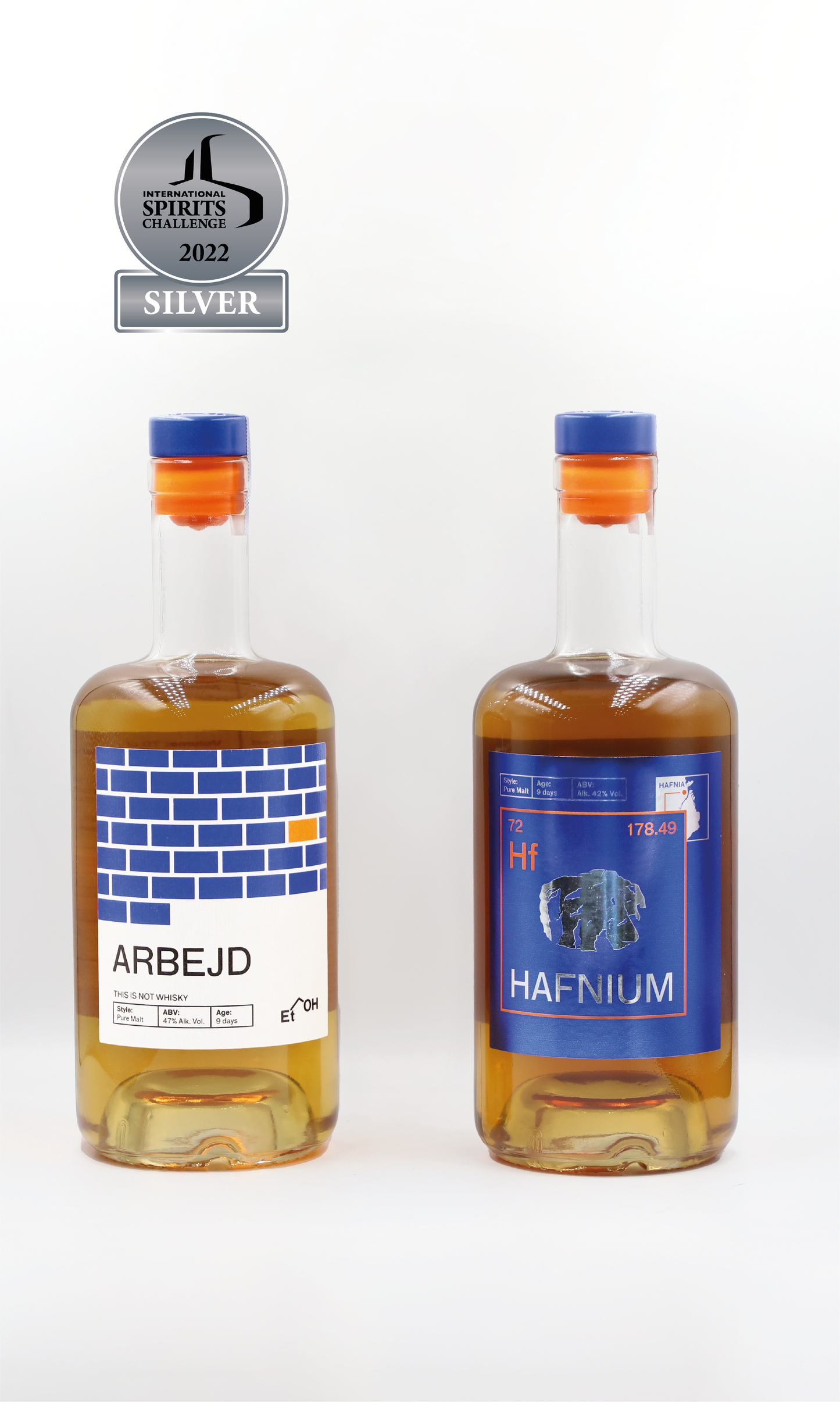 Arbejd

Here is something for the peat lovers! This smoky release was aged only on Sherry Oloroso barrels. The scent, the ethereal, the ever-piercing aroma of peat and phenols. The fog of war, the fumes of old. A bold identity boasting peated character, tart finish.

It is heavy and rich. Everything you would expect from a highly peated whisky. Notes of prunes and raisins with an underlying sweetness to support the substantial amount peat.


Hafnium

Hafnium pays tribute to our beloved city of Copenhagen and the quest for knowledge and scientific discovery. It is also our natural continuation of Endeavour, our very first release. Once again using Sherry barrels for a classic and refined expression of our Pure Malt.

Expect a smooth spirit, with the depth and complexity of something aged years on oak. Hafnium offers a rich taste of dried raisins and prunes, complemented by notes of citrus, ginger and fruit cake, with a long and warming finish.