Appealing
10-day old Pure Malt 45%
Regular price
Sale price
$66.00
Unit price
per
Appealing - 10 days old Pure Malt 45% 0.7L
To lift the spirit on the cold and dark days we have created Appealing. One of our good friends, Morten from Æblerov Cidery, had just got his harvest home and we asked if he had any pulp in excess after pressing the apples.
Warming, sweet reddish aroma profile, small hints of peat, depth and prolonged aftertaste. Big complexity from four different flavour providers. A slight touch of black cardamom and cinnamon. The black cardamom makes a slightly smoky character, giving small impressions of a peated whisky. The cinnamon is just a classic for binding together the flavours of the final spirit.
This product is made with real fruit, haze on the bottom may accumulate if the bottle stays still. Before drinking, we recommend giving it a small shake or upside-down turn.
Find more recipes for delicious cocktails at https://etoh.dk/cocktails/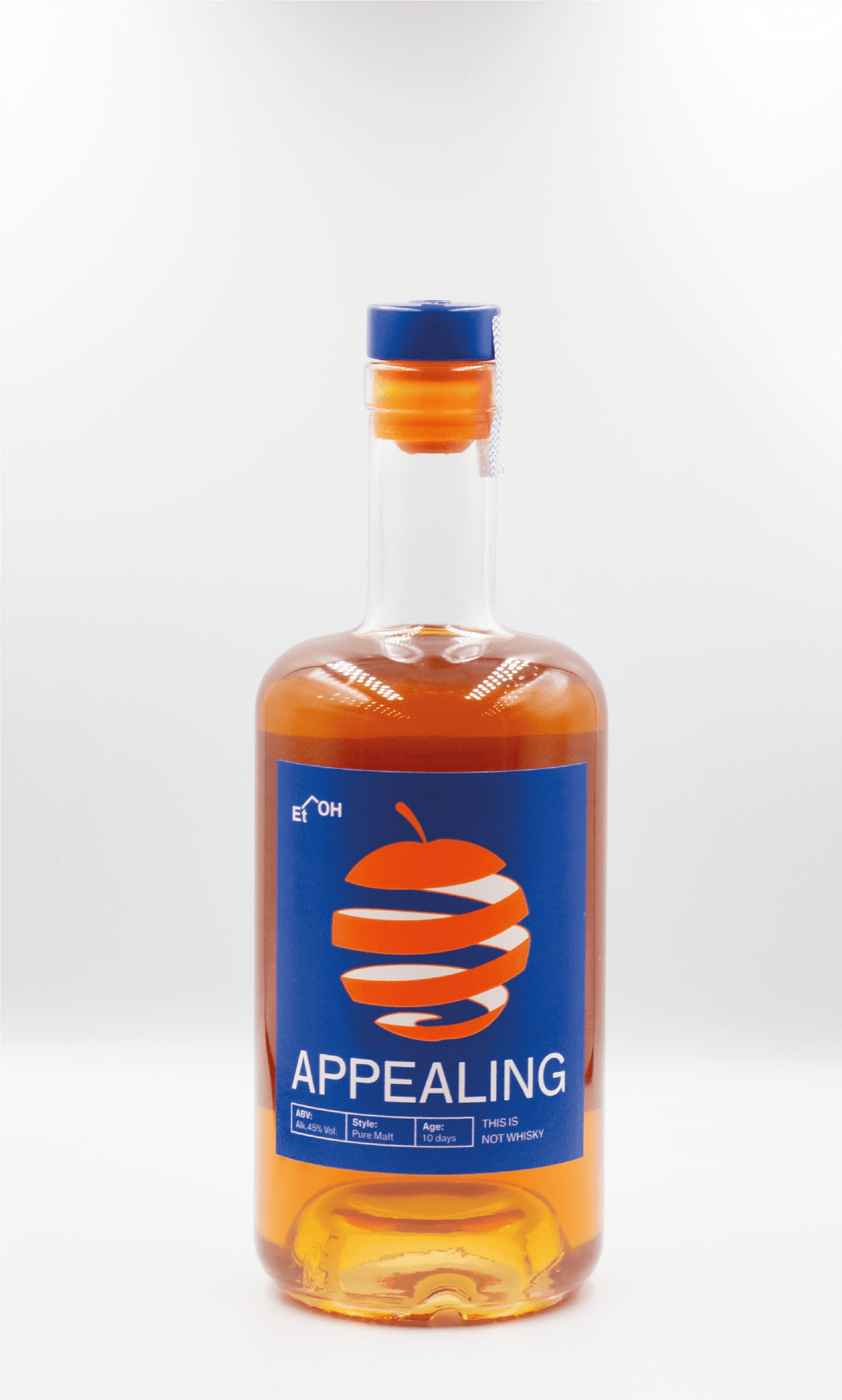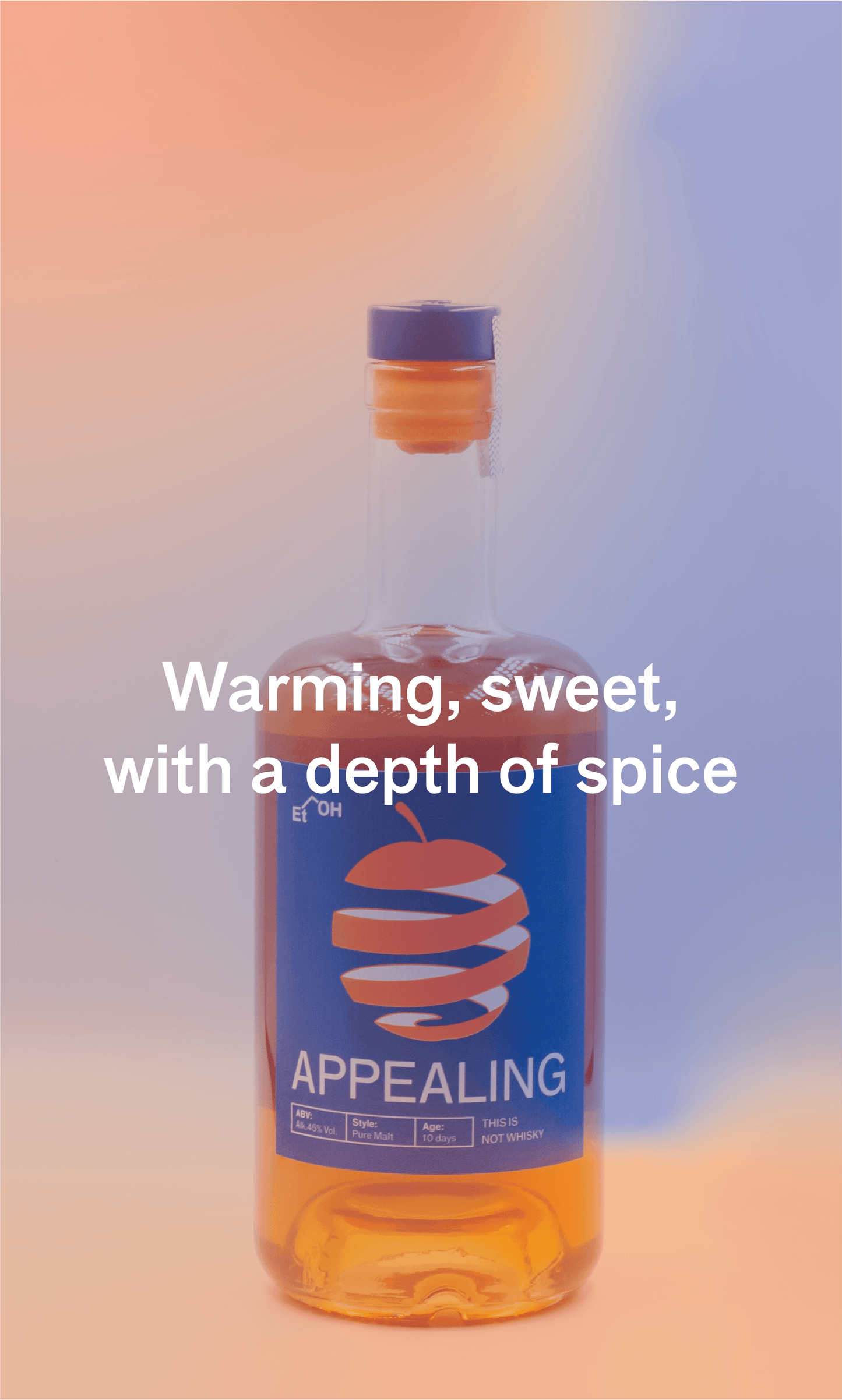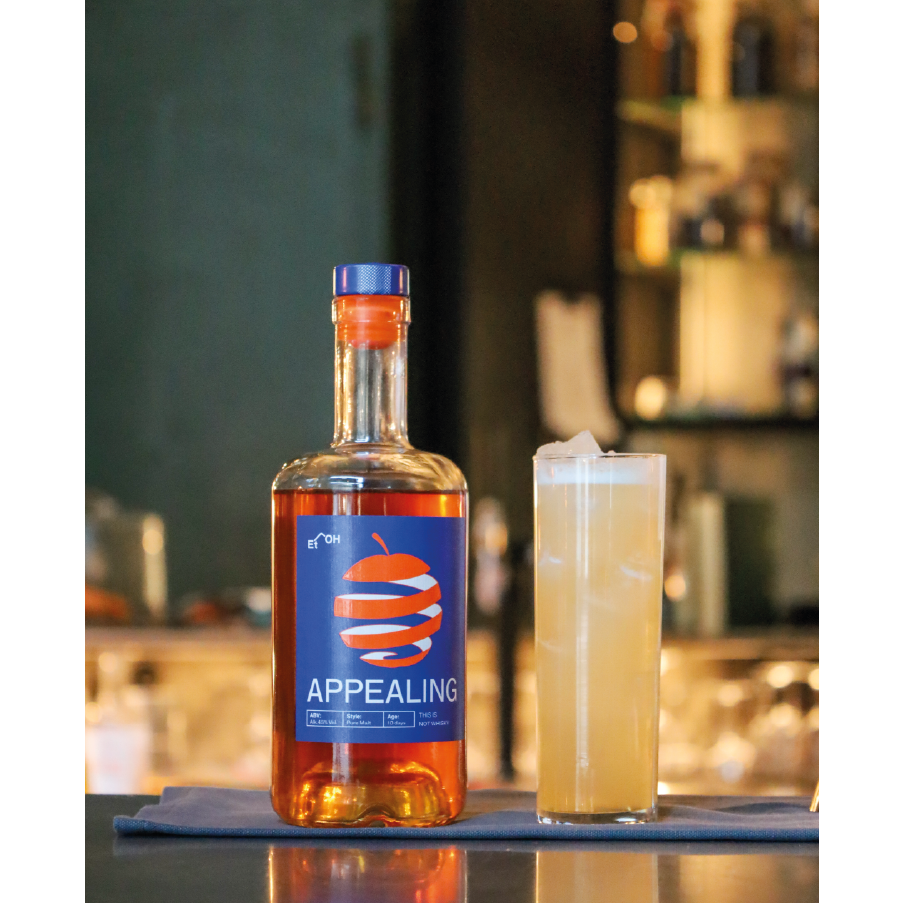 Cox
After using the pulp and leftovers from Æblerov's cider production, it only made sense to also use their cider in this drink!
Like biting in to a sour apple! This crisp cocktail by Mixmasterflex is fruity, fresh and surprisingly complex.
If you can't get cider from Æblerov we pity you. Make sure you use the driest, most acidic cider you can find. Ideally something spontaneously fermented.

6 cl EtOH Appealing
3 cl Lemon Juice
1.5 cl Pineapple Syrup
2 barspoon Green Chartruse
0.5 cl Egg white
Top with Æblerov Cox i Pæren

Combine ingridingents in a shaker, first shake the ingredients without ice to emuslify the eggwhite, then shake again with ice to chill the drink and create a soft frothy foam.
Pour into a chilled highball glass filled with ice. Top with Cider.